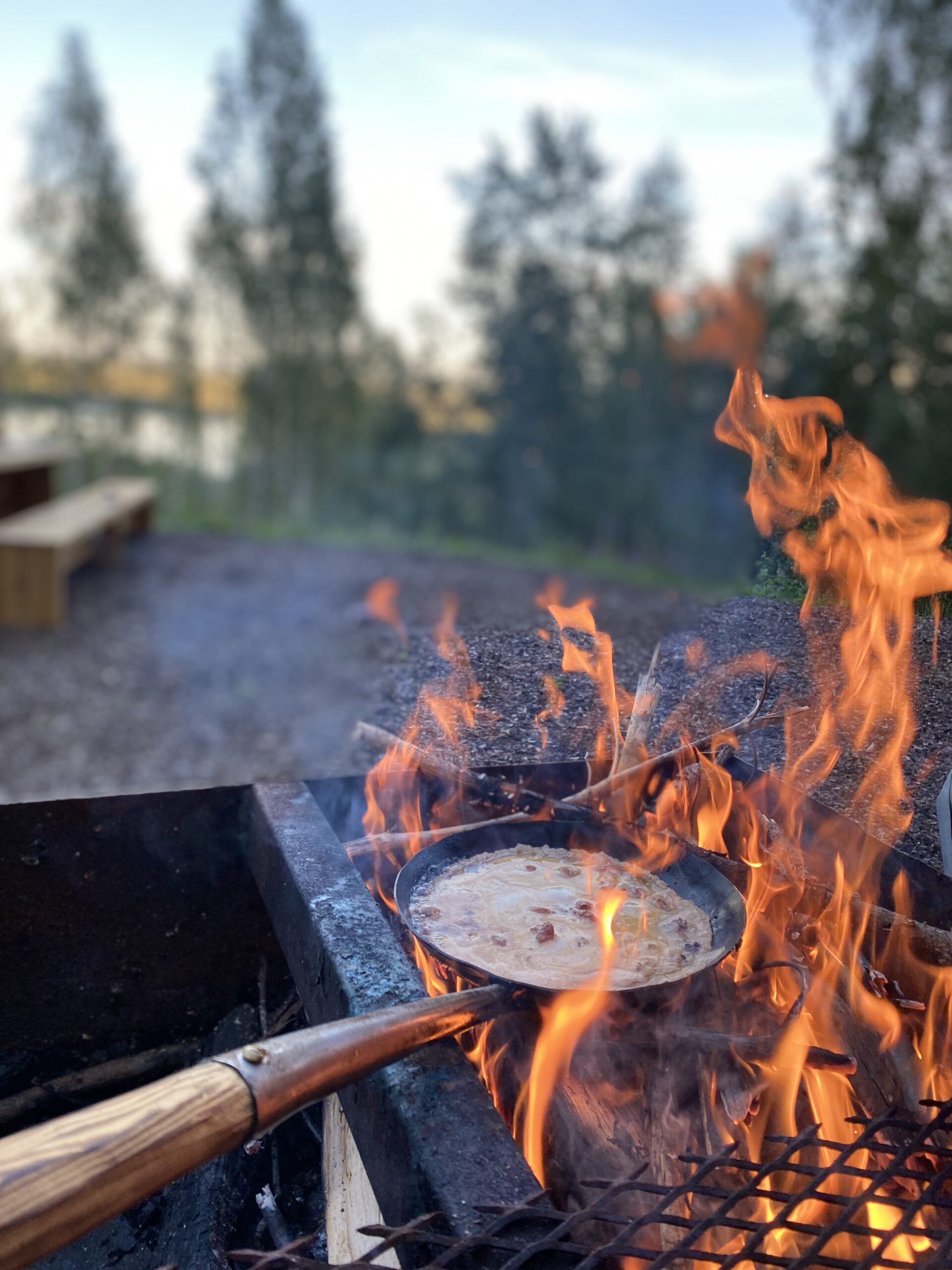 Welcome to an experience
you will never forget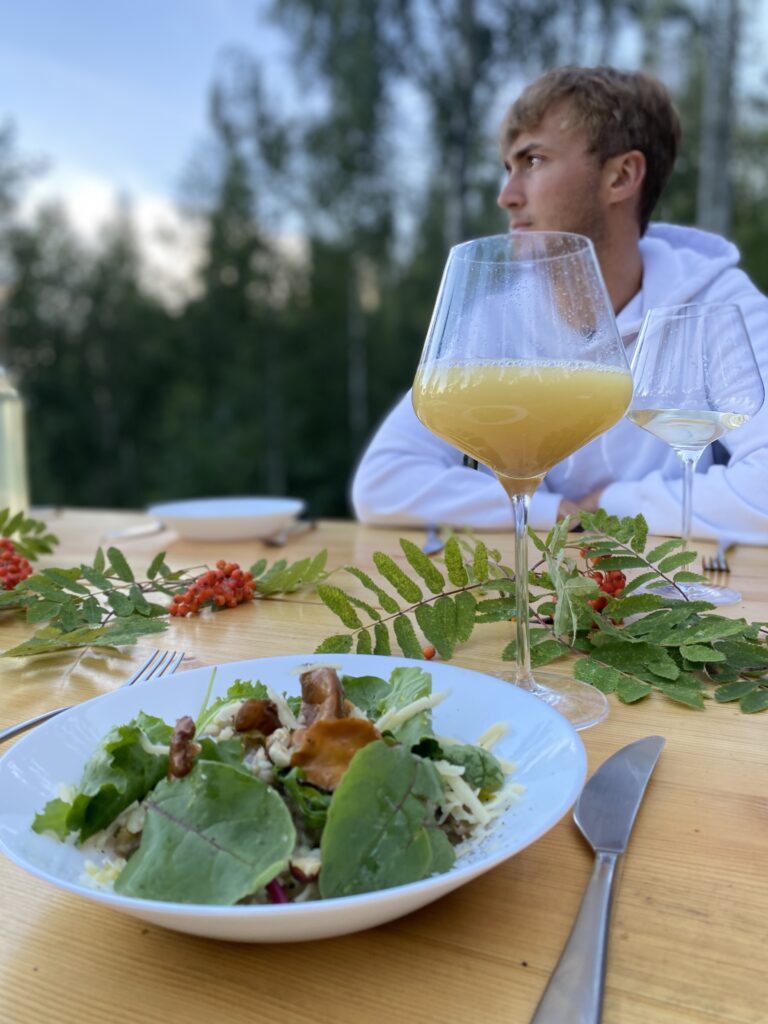 Edible country Hälsingland
In the heart of beautiful Hälsingland you are invited to participate in our culinary traditions of preparing food and drinks from gifts of nature. Let our guide meet you in Orbaden and take you to our table and fire beside the legendary rocks of Åsberget Mountain. Our chef will teach you how to prepare a perfect dinner, flavoured by herbs and greens from the local soil. Perhaps you will also stay a night or more in one of our comfortable accommodations to enjoy the air of resort tranquillity, mountain serenity and the unique luxury of nature itself.
Choose between three different packages:
Gather, Learn, Cook and Enjoy
Let´s give you a taste of Hälsingland! Pick your ingredients for a perfect dinner in our organic plantation and participate in our joint cooking by the fire under the open sky on a mountain in the middle of Sweden. Read more!
Outdoor Gourmet
Curious about what our district can offer in gourmet meals? Meet our chef from the World Heritage Gästgivars and let him show you how to make the most delicious dinner in the spirit of Swedish cooking. Read more!
A Night and Day of Nature´s Luxury
Empower yourself on the mountain! Take an evening, a night, and a day to experience the secret sensations of nature´s tranquillity on the Åsberget mountain by the Ljusnan River Valley in the lovely province of Hälsingland. Read more!