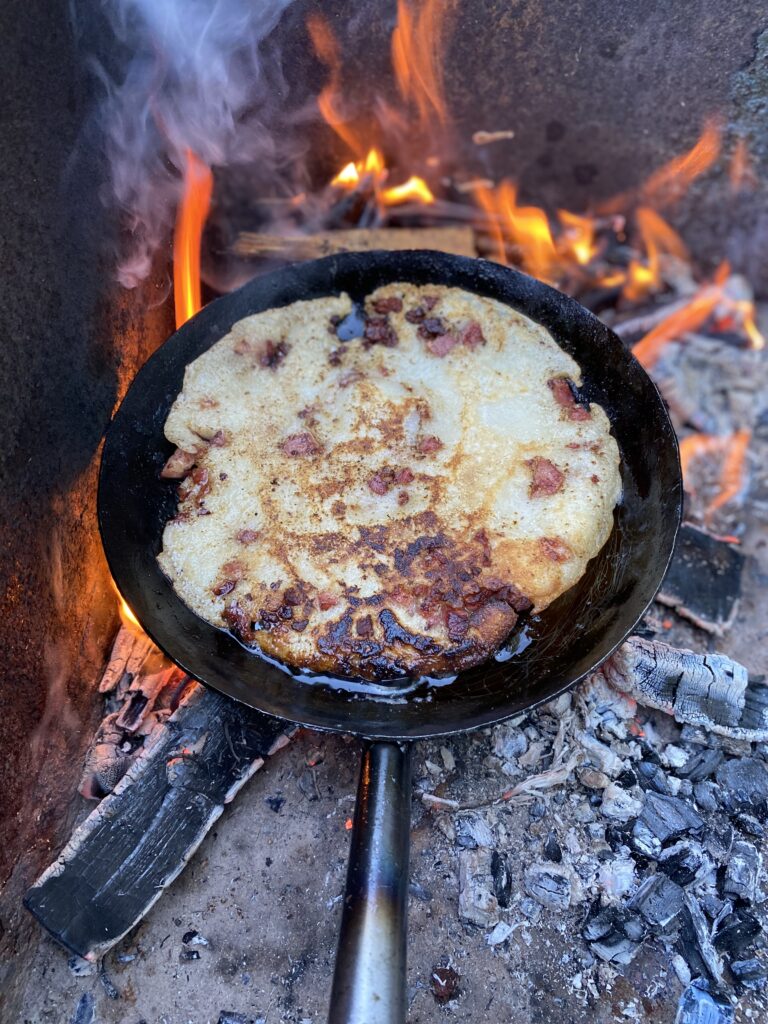 Gather, Learn, Cook and Enjoy
We will start at the entrance of Orbaden Spa & Resort, and our guide will tell you about Orbaden and its pleasurable history as a health resort. From there, we will take a short walk to Orbaden´s Organic Plantation and gather ingredients for the evening´s dinner. What kinds and amounts of greens we pick will depend on season, inspiration, and our chef´s actual cooking plans.
Next, we´ll walk (30 minutes) to our table, Hälsingebordet, where our chef can´t wait to serve a welcoming drink and to tell you about the cooking plans for the evening. You will be carefully instructed how to prepare your kolbulle over the fire, and together we will compose our dinner from local products and greens, perhaps accompanied with a blend of goodies we might have found in the forest on our way to the mountainside. Enjoy your meal! In case of too bad weather, we´ll move to the brasserie in the local brewery nearby. Whatever the weather will afford us this evening, we will be happy to see you participate in our local culinary traditions, flavouring your dinner with locally produced beer or non-alcoholic drinks from nature.

Minimum 4, maximum 12 participants. Price from SEK 4,000 per person